Wet room flooring is a vital part of the overall wet room installation process and it pays to get it right. With their seamless design and great use of space, wet rooms make a luxurious and modern bathroom choice. It is no surprise that over recent years their popularity has soared. 
Wet rooms offer easy access for the whole family, add value to your property and even require less cleaning and maintenance than a traditional bathroom. Wet rooms are a great addition to any property and create that WOW factor in your home!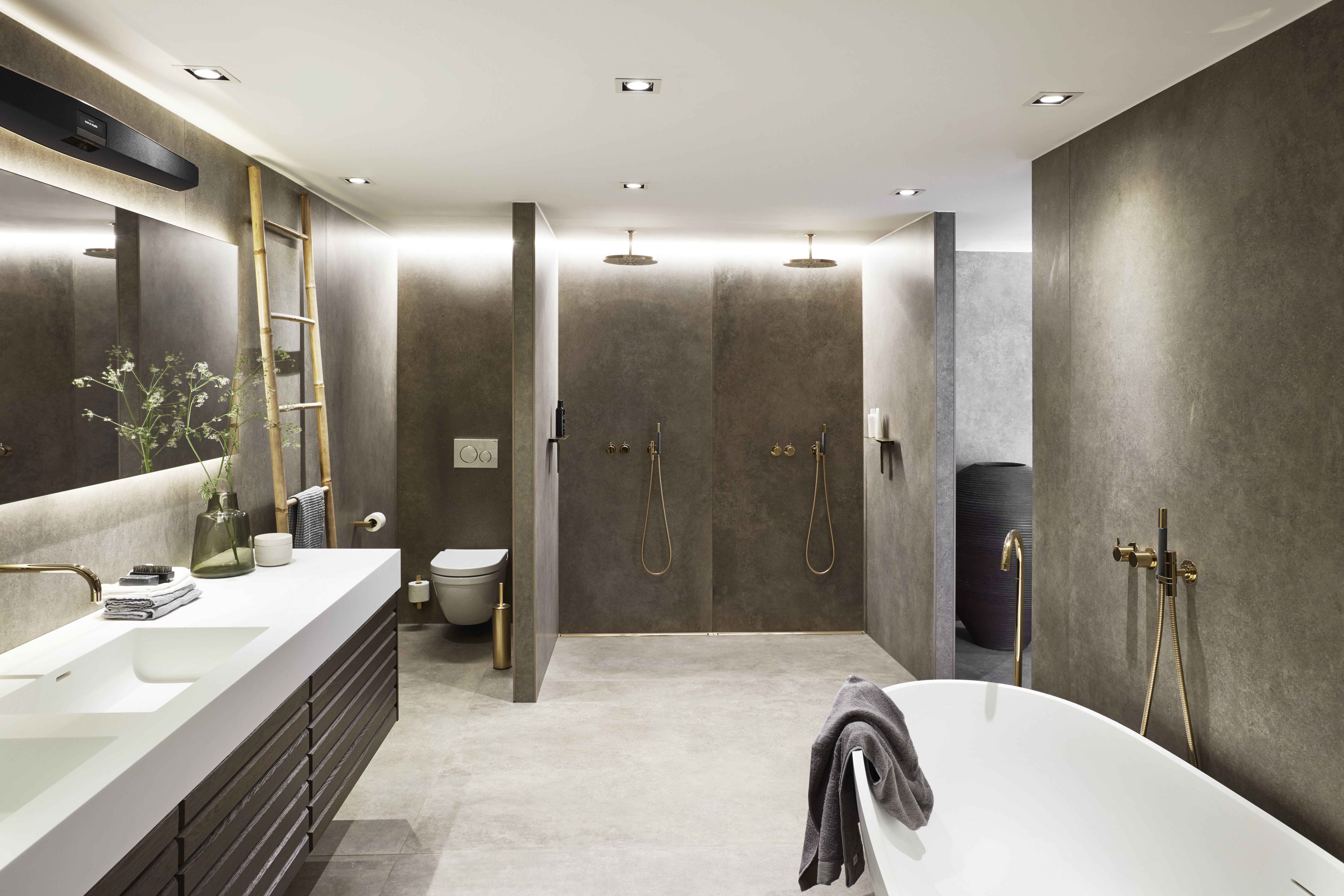 Wet Room Flooring
Installation for your wet room can be slightly more complex than for a standard bathroom. The reason for this is that your wet room floor type will determine most aspects of the installation process.
Your floor will fit into one of two categories: timber/wooden or solid/concrete. In many homes  it is common to find timber flooring on the upper floors with  typically a solid/concrete floor at ground level. Each type of wet room flooring needs to be treated differently. 
If you're designing a new build, it's the perfect opportunity to integrate a wet room system.  The wetroom drain can be plumbed in prior to the floor being laid which eliminates the need to remove or lower the existing flooring.  Take a look through our guide on installing a wet room on a wooden floor…
How to Install a Wet Room on Wooden Flooring?
Ensuring your subfloor is of good quality is really important as it is the foundation floor that the waterproofing and tiles are placed on. 
If you are installing a wet room onto a wooden floor the best way to do this is to install a wet room floor former. This will channel the water in the wet room into a drain, as the floor former will have a consistent gradient built into it. You need to replace the subfloor section with the wet room floor former to support the ply lining before you can waterproof your wetroom. 
After removing the subfloor you can fix the plywood onto the timber to create a flat base and ensure the flooring is even. Installing a plywood support between the joists helps to create a strong and sturdy subfloor that the wetroom is fitted on. You can use Noggins to support the edge of the floor formerly in place. 
Next, you can begin the installation of your wetroom drainage.  And finally you will need to tank your wet room. Take a look through our handy installation guides for more information on the installation process.
Hiring a Professional for Wet Room Floor Installation
We offer a wet room installation service to guarantee that your wet room flooring, drainage and wet room kit are professionally and properly installed. It is worth installing your wet room properly from the beginning to save time and money down the line. We have the necessary skills, experience and qualifications to install your wet room flooring in the right way. 
If you have any questions or need any further information on wet room flooring installation then get in touch with us today!