The boutique hotel required careful planning and design by the architect and developers, aided by expert knowledge and advice from Wetroom Materials to overcome issues associated with older listed buildings. Due to the detailed requirements of such a project, and each room has its own individual identity, a singular drainage solution would not be effective across all shower areas throughout the hotel.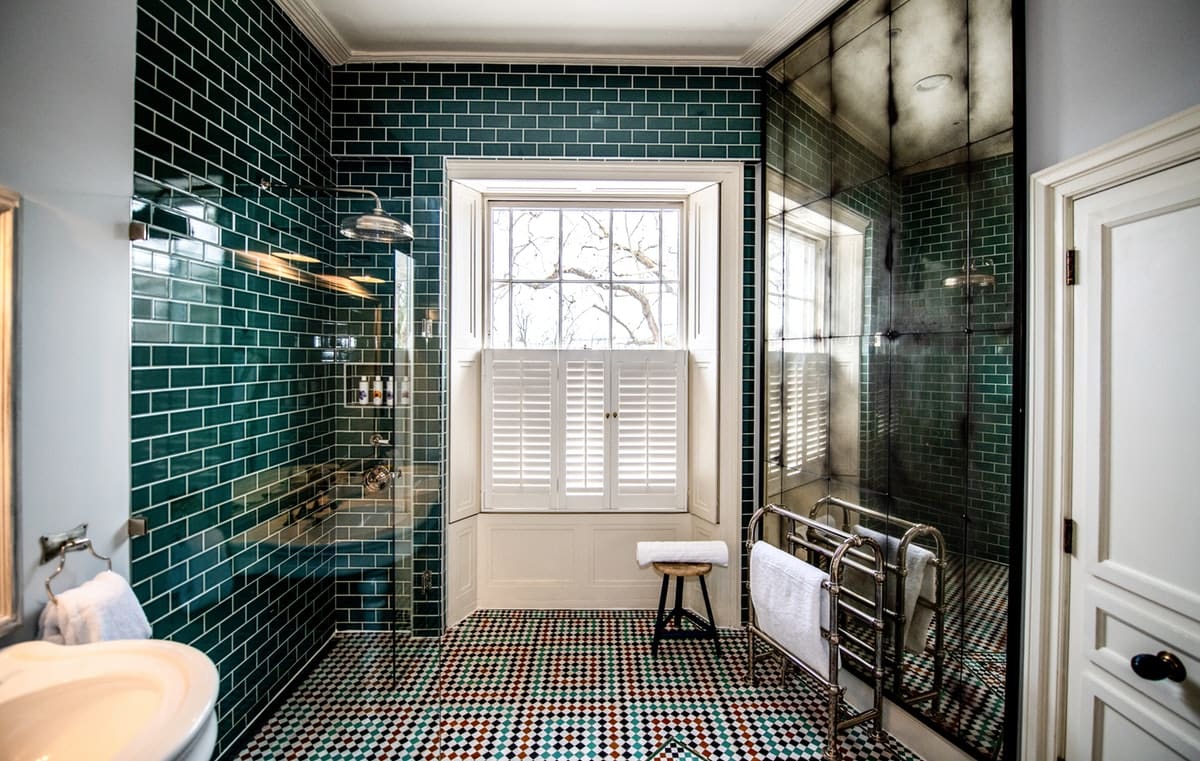 Wetroom Materials provided a bespoke drainage offering to come up with individual solutions that would meet the specific requirements of each shower area within the project.
The modular drainage system presented by Wetroom Materials was able to provide a solution that extended across entire floor spaces, allowing a seamless and symmetrical finish to be achieved with a shower area – including a system that could take a high volume of water with its high-capacity outlets.
The strong, stainless steel drain units gave structural stability to the construction of the wet room. The wall mounted drains and accurate sloping allows the water to drain away from the users feet, allowing them to stay off the drain while showering.
Being a refurbishment project, wall build ups and site measurements had to be considered during the manufacturing of the bespoke drain units. Wetroom Materials were able to offer a solution that allows for extended drain flanges, accommodating the thick wall build up.
The project adopted a range of different tile variations, ranging from standard tile, stone, marble and mosaic, meaning a singular drain finish could not be used throughout all the rooms. The drain finishes were split between the HighLine Panel and Frame; a sophisticated and contemporary stainless-steel product that provides a strong and durable finish.
The other was the HighLine Custom drain option, a minimalistic and discrete finish that allows the tile to run over the top of the drain, creating an almost invisible drainage channel. Both these selections were chosen to conform with the boutique hotel's modern and fashionable style. During the specification and development of the project, Wetroom Materials were able offer assistance in selecting the best possible solution for each room.
In addition to the specification, technical advice and supply of required drainage solutions, Wetroom Materials also installed the waterproofing for each room providing a 10 year no leak guarantee on workmanship. This was done by working hand in hand with the main contractor of the project, scheduling the installation team to complete work at the required times.
For more information about our installation services, contact our specialist team today.