Wet room installation is something of a specialist skill. While there is no rocket science involved, it does require an appreciation of what must be done correctly and also what can go wrong, which is often picked up through experience. A correctly installed wetroom will last a lifetime, so making sure each stage of the process is done right is important in minimising any future costly issues.
Tiling A Wet Room
Tiles are a popular choice of flooring for wetrooms; not only do they enhance the aesthetics of your bathroom, they are easy to maintain, provide practicality and can be installed on any floor build up. Tiles work well with your chosen drainage and waterproofing solutions, and in fact can even be incorporated into the gully design, like with our SharpDrain Square tile insert & panel drain. With so many styles, materials and textures to choose from, tiles are the best option for your wetroom.
Tiling a wetroom is one of the final stages of installation, but this isn't a stage to cut corners – there are several factors you need to consider before laying tiles on the walls and floors. The most common cause of tiling issues in wet rooms is simply inexperience on the part of the installer.
Want some inspiration for your wet room tiles?
Issues Caused By Poor Tiling
Not only does poor tiling look unattractive, it can be practically unsuitable, too. The cost of fixing a tiling disaster can be expensive because it usually means that the entire installation is suspect and may need to be completely uninstalled and reinstalled.
The total installation costs can end up being roughly three times the original estimate; never mind the knock-on effect of the installation schedule for the builder or contractor and possible complaints to the architect who is blameless.
Things You Must Do When Tiling A Wetroom
The 'must do' category is all about planning, preparation and using the correct tanking membrane and adhesive, and the application of these products prior to laying the tiles.
> Choose The Right Type Of Tiles
A beautiful tiled finish will always be the perfect choice for any wet room – both walls and floor. The best tiles for a wet room depend on the style of wetroom you envisage, but you also need to keep in mind the suitability of the tiles for the job. For example, the tile selection must be compatible with the drainage style selected. Mosaic tiling is very popular and works perfectly well with conventional square 'middle of the floor' drainage. When using a linear drain, more thought has to be made in terms of what drain finishes are compatible with the fragile tile edges and grout – usually large format tiles work well with linear drain gullies.
The most suitable tile types for wetrooms are:
Porcelain tiles
Mosaic tiles
Natural stone tiles (including marble, granite, limestone, slate and travertine)
Because of their construction, we don't recommend using ceramic tiles on a wet room floor, they are however perfectly fine for wet room walls.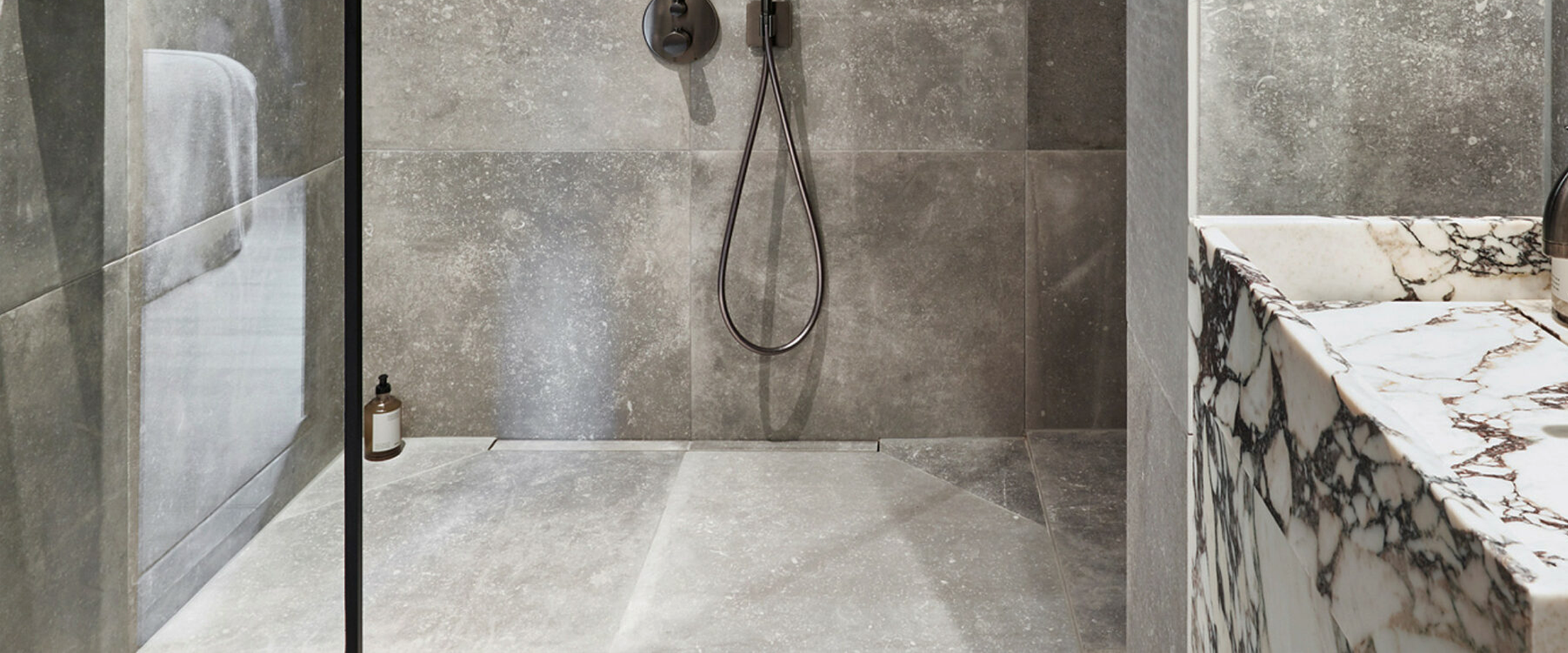 > Use The Correct Amount Of Tile Adhesive
Wet room floors require a 100% bed of adhesive; do not use the 'dot and dab' system. Small dabs at tile corners and centres does not suffice, as it will allow water to ingress beneath the tiles and will eventually cause problems, even with the best tanking systems.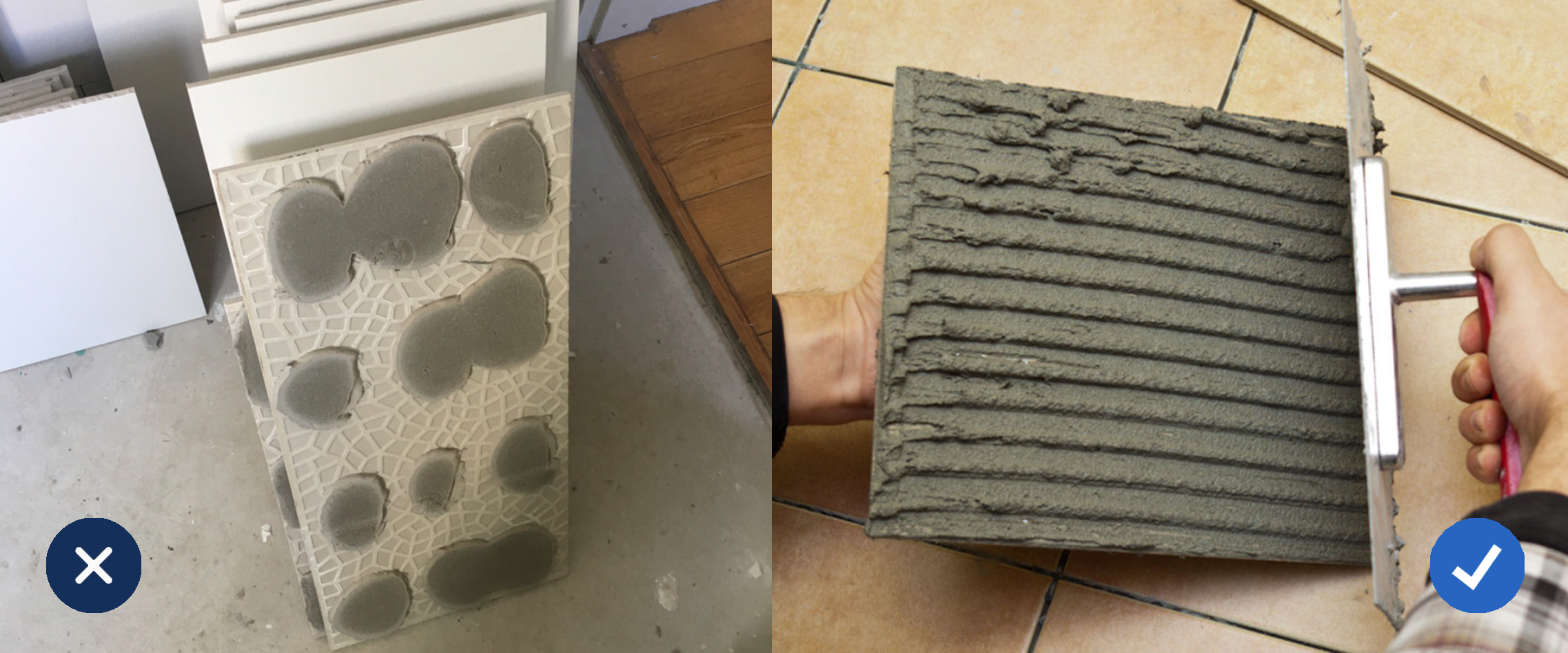 Source: howtospecialist.com
> Use The Right Type Of Tile Adhesive
It is also important to make sure that you use a good quality, flexible tile adhesive. The tile adhesive is important as it needs to contain special chemicals that allow it to set on top of the waterproof membrane. There needs to be slight movement within the floor, so using this type of adhesive allowing flexibility is essential.
Use the LIP Wet Room Tile Adhesive – this specially formulated tile adhesive designed to not degrade when submerged in water making it perfect for wet rooms. It is suitable for all tile types recommended for your wet room, and is compatible with underfloor heating.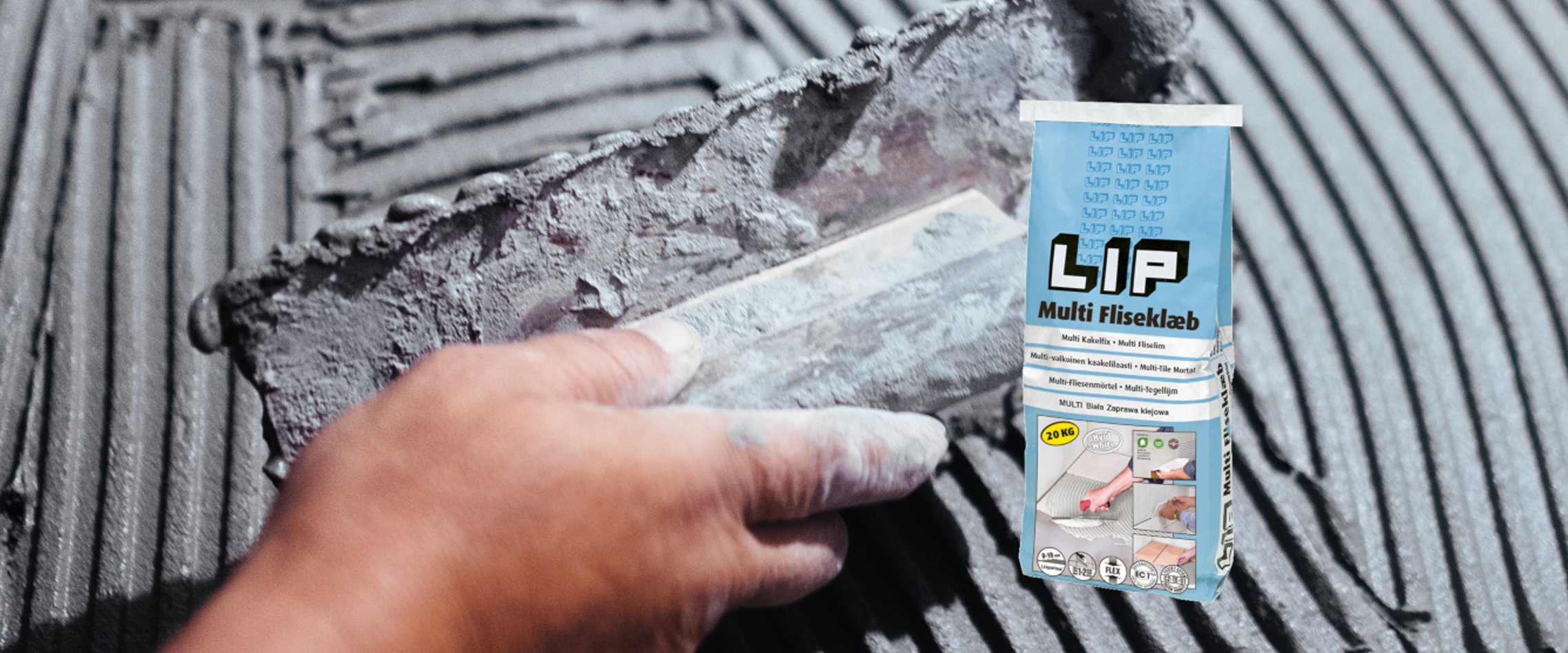 > Minimise Tile Cuts
Minimise tile cuts by careful placement of drainage grills – ideally plan the locations in advance so that they match well with the size and type of tile that has been selected. This will ensure minimal wastage and safe money on the total cost of tiles.
> Consider Non-Slip Tiles
Wet rooms are obviously very much as the name announces. When tiles get wet, they can become slippy underfoot. Consider your type of user, will wet tiles cause a hazard for those using the wetroom? Use slip-proof tiles if people with reduced mobility, children or elderly people, will be using the wet room. Or, just use them anyway to be safe!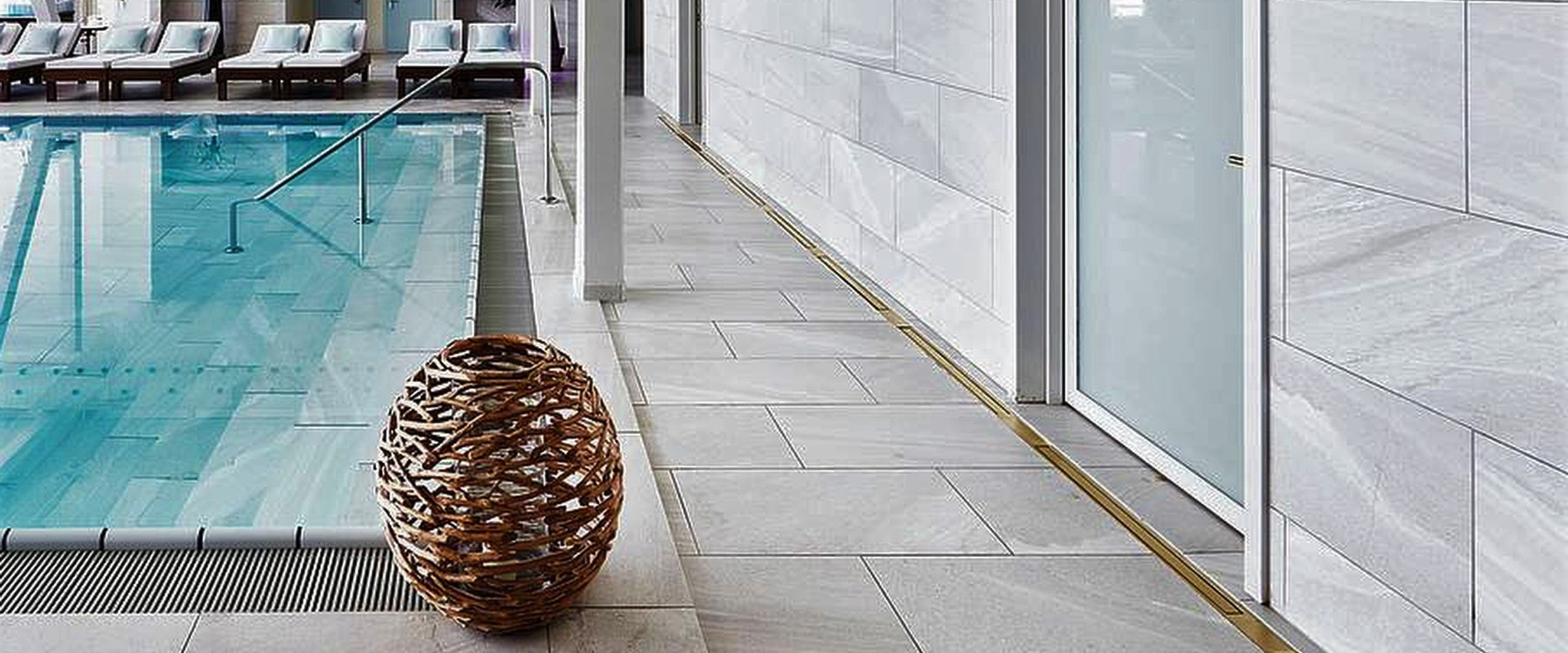 > Don't Penetrate The Waterproofing Membrane
It is crucial to ensure no tile or other wet room components can penetrate the waterproofing membrane. Doing so will avoid leaks, which can damage the structural aspects of the property, causing damp and rot.
View more information on wet room installation over on our installation guide resources.
The Tile Association Standard (BS5385) is a good source of advice on tiling wet locations.
Wet Room Installation Support
Try our Wetroom Installation Kit: composed of the key materials which are required for wet room foundation installations, providing you compatibility with our wet room kit and drains.
Our installation teams are trained in Denmark by the suppliers to ensure that every aspect of wet room installation is carried out to the highest professional standards. Our technical installation support team are on hand to provide advice and support throughout all installations.