If you are considering a wet room as your new bathroom upgrade, you may be overwhelmed with all the options out there. It is very easy for costs to quickly add up as you decide on everything from tiling to showers. We are here to explain how best to spend your money, and advise what is worth spending more on to ensure you have a high quality wet room finish that will last for years.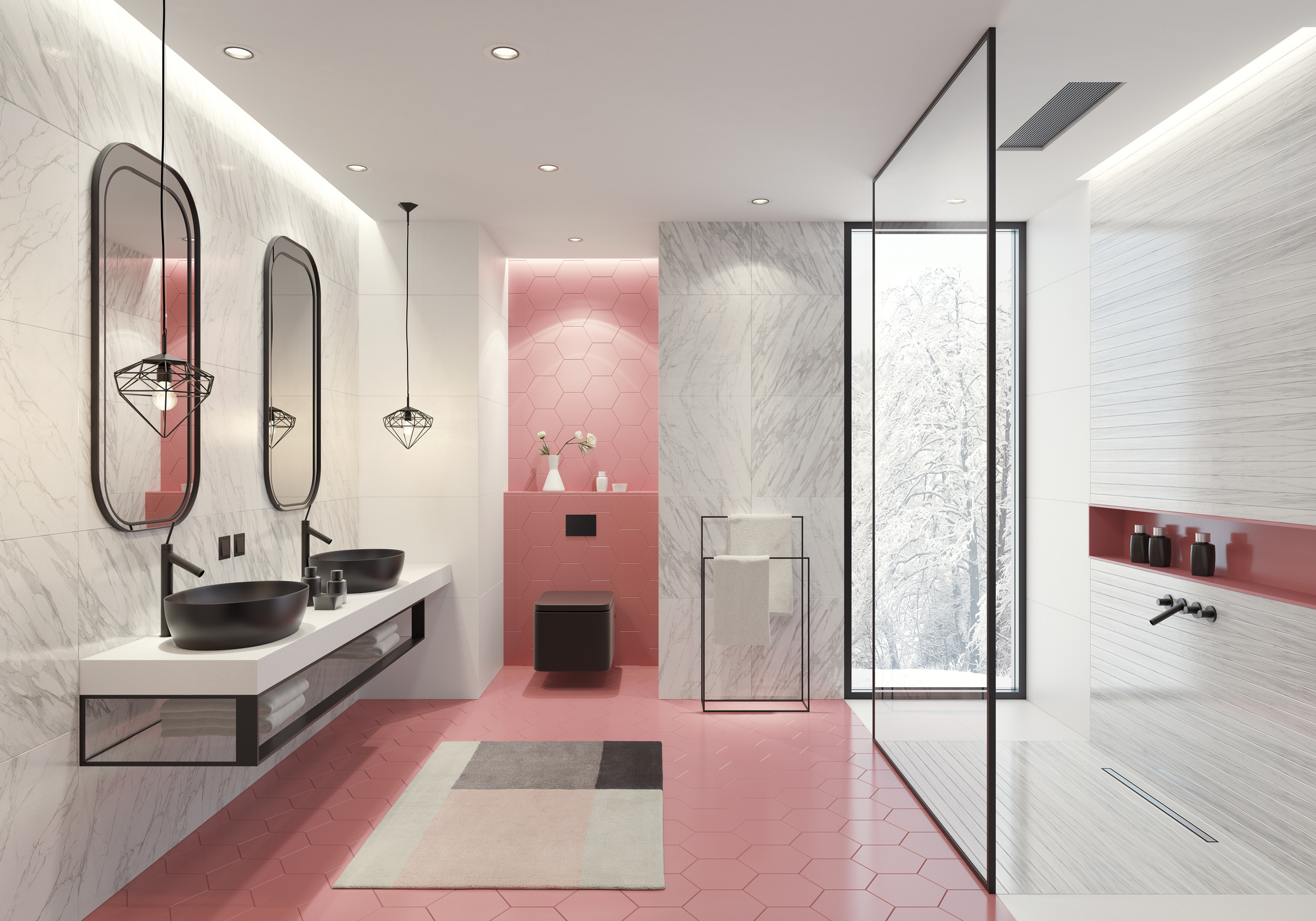 Wet rooms offer a unique, contemporary and sleek aesthetic that compliments every home. Not only do wet rooms look visually appealing, they also offer many benefits to homeowners, from increasing property prices, to offering easy access for the whole family. Wet rooms are a great addition to your house and if looked after well they can last for years without much upkeep. However, to ensure your wet room stands the test of time, you need to install the right quality products and ensure the wet room installation process is carried out to a high standard.
As with many home renovations, wet room installation has the potential to go very wrong if installation isn't carried out correctly! You might experience damp patches and unpleasant smells, or worse still loose tiles and flooding. Due to the nature of wet rooms, any issues with flooding and tiling often mean the whole shower area and tiling will need to be lifted. Having to go back and fix your wet room installation problems can be extremely expensive and time consuming, which is why it is important to get it right the first time round. 
Want to install your wet room correctly? READ: https://wetroommaterials.com/blog/wetroom-installations/ 

Tiling a wet room: The do's and don'ts – avoid making costly mistakes! READ: https://wetroommaterials.com/blog/the-dos-and-donts-of-tiling-a-wet-room/ 
We are here to explain to you the basics of preventing wet room nightmares in your DIY wet room! There are three key preventive measures that will keep your wet rooms looking great and functioning perfectly for years to come…
Spend: Wet room gradients
We all know there is nothing worse than having a pool of water rise around your feet when standing in the shower cubicle, which is why getting your wet room drain installed correctly is extremely important! The water needs to be able to effectively drain away and a consistent gradient is needed to keep the flow moving. If you don't have a sufficient and accurate gradient, water will begin to pool around the shower area; this is a huge safety concern as the chances of slipping are massively increased. 
There are different wet room products available to ensure you can keep a consistent wet room gradient. You need to create a gradient or falls in the screed, this is often best left to the professionals. We recommend getting a professional in to create the gradient for your wet room.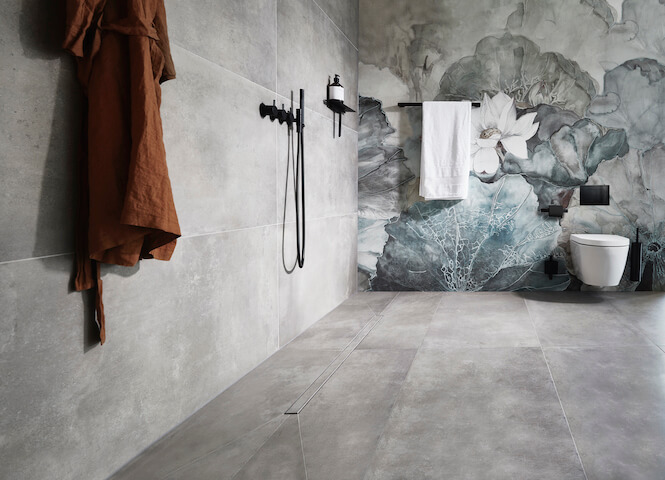 Spend: Wet room drainage
The number one weakest area within a wet room is the drain. Therefore, Wet room drainage is the most important factor when it comes to creating a leak free wet room. Investing in a high quality wet room drain is a must and care should be taken to ensure your drain meets UK and European approvals.   If your wet room drain is not fit for purpose it could give you endless issues going forward.
It is important to consider flow rates when it comes to choosing your wet room drain. The wet room drain needs to be able to handle the correct flow rates of water to ensure leakages aren't an issue, and water is guided to the drains without a backlog. For example, a high performance shower with a high flow rate will need appropriate drainage to manage the water supply. We recommend a made to measure wet room drain, that will cope with a high flow rate. 
Find out more about creating a leak free wet room: https://wetroommaterials.com/blog/leak-free-wetrooms/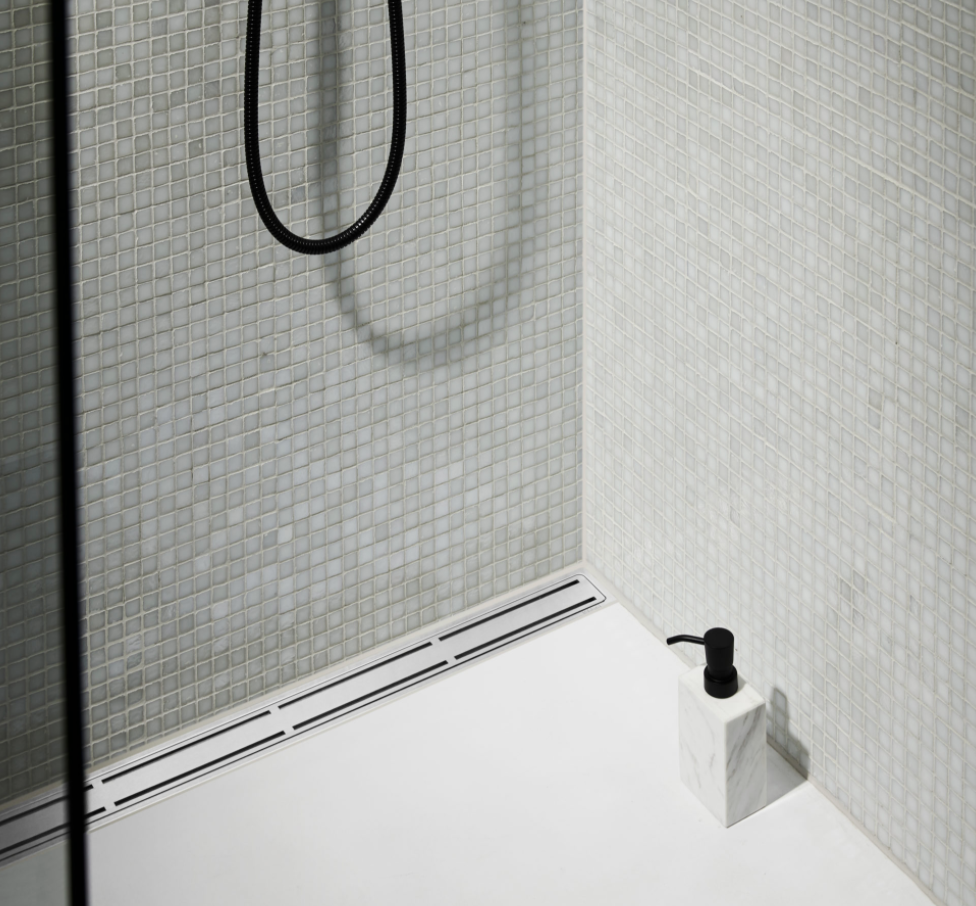 Spend: Waterproofing/tanking your wet room
Alongside drainage and gradient another key cause of wet room leaks is down to improper waterproofing or 'tanking'. You will need to tank your wet room before you can lay down any tiling, or install the shower. Tanking involves adding a waterproof membrane to your shower area. We sell LIP VS30 Waterproofing Kit which is an easy to apply, paint on liquid membrane for waterproofing / tanking wet rooms.  
Save: Wet Room Accessories
When it comes to the finishing touches of your DIY wet room, finding the right wet room accessories can make all the difference! You don't need to splash out for a luxurious look to your wet room accessories; there is an enormous choice out there. From soap shelves to towel bars – we sell a range of affordable wet room accessories that don't break the bank. In a range of finishes from copper to black you can give your wet room a luxury feel that will perfectly tie everything together! 
Save: Wet Room Tiles
Another area you easily save is in your tile choice; there are plenty of options available. From ceramic to porcelain and mosaic tiles; there is something to suit every wet room's design and functionality. Whether you want to go with the classic and popular marble look tile or a statement mosaic tile, there is no need to spend a fortune. You can find affordable and luxury looking wet room tiles that will suit your needs and last a lifetime. We recommend shopping around to find the best deals and spend some time comparing your options.
Wet Room Tile types explained! READ: https://wetroommaterials.com/blog/tile-types-explained/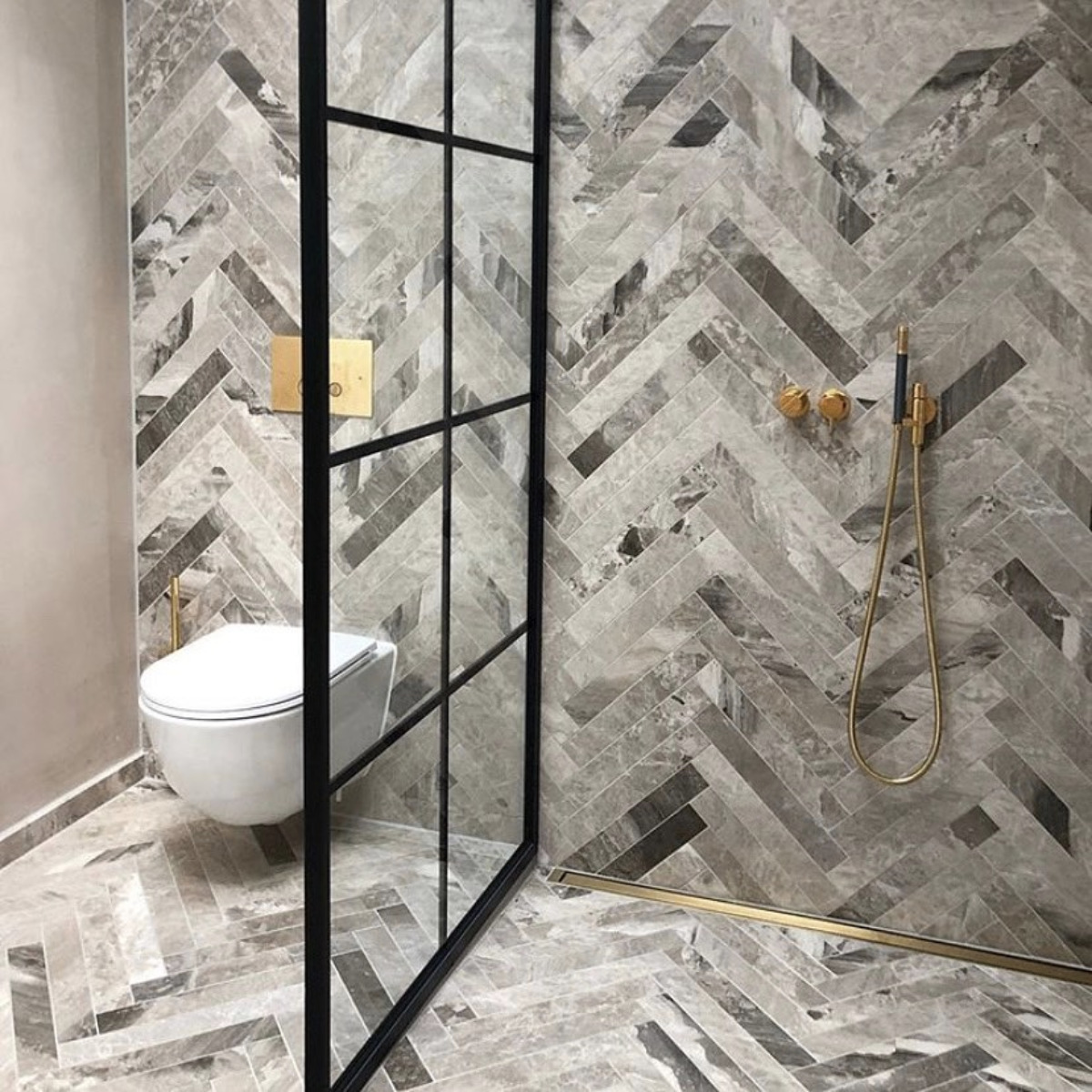 So preventing wet room nightmares needn't be a difficult job! Buying high quality products and getting professionals in for certain parts of the installation process is key for creating a wet room that stands the test of time. Looking for a wet room installer? Get in touch with us today and we will be happy to help you out!